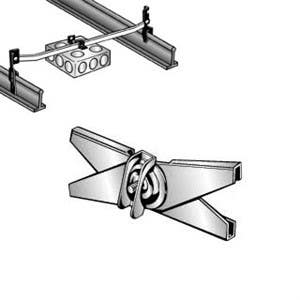 Box to T-Bar Fasteners
• Snap-on 24" span box hanger with dual height adjustment allows flush or 3/4" offset mount.
• Zinc plated steel with Black Claw™ spring steel hardware included.
Acoustical Clips

• Are used to mount fixtures or boxes to 1" T-bar
email orders@elecdirect.com for other styles of Minerallac T-Bar Fasteners & Accessories.