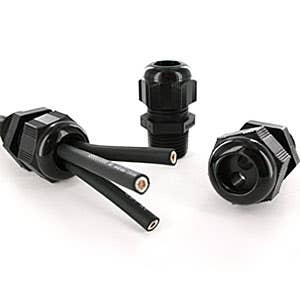 Multiple Hole Cable Glands
Multiple hole cable glands and cord grips for sealing multiple wires through a single cable gland. Save space by limiting the number of cord grips used for entry into your enclosure, panel or combiner box.

'RD13' series is a more compact connector with 0.80" clearance hole & 0.94" wrenching flats.

'RD16' series offers more space between conductors and clearance hole of 0.89" & 1.06" wrenching flats.