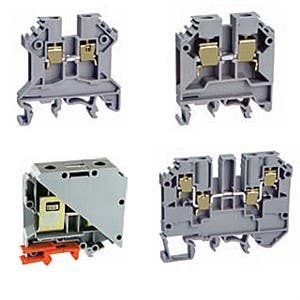 Feed Through Terminal Blocks 35/32mm
ElecDirect "U" Series Universal Rail Mounting Standard Screw Clamp Feed through terminal blocks are the most versatile terminals for wire-to-wire connection in control, automation, instrumentation and power distribution applications.
Our feed through terminal blocks are supplied with open clamps, ready to accept wires. Simply strip the wire, insert and tighten the screw to the torque for gas-tight, vibration resistant, solid connections.
A special design feature on the flexible foot enables easy mounting and dismounting from the DIN Rail with the help of a screwdriver.