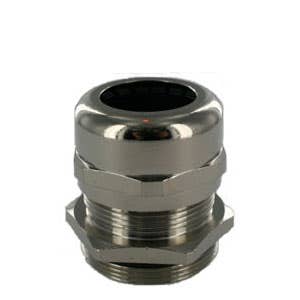 Brass Cable Glands
Nickel-Plated Brass Cord Grips
Our Nickel-Plated Brass Cord Connectors provide an economical substitute for stainless steel where corrosion resistance is required. Complete with a neoprene sealing ring and a temperature range of -40°C to +100°C.
Brass Locking nuts sold separately unless noted. All brass cable glands starting with 'BRC' come complete with locking nut and o-ring
Features:
• Available in NPT, PG & Metric Threading
• Protection Class: IP68 for Watertight Applications
• Clamping Insert/Bushing: Polyamide 6
• O Ring: NBR (Buna N, Nitrile) is included.