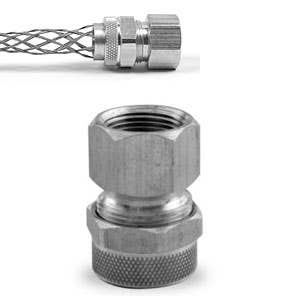 Internal Female Threaded Corp Grips
RSRF Cord Grips with internal conduit threads are UL listed and CSA Certified for use in both indoor and outdoor applications to prevent cable pullout, control arc of bend, and to provide a tight seal against environmental elements such as dirt, moisture, and coolants.

For applications known for their severe conditions such as oil and gas, marine, food & chemical processing.

RSRF protect cable from damage and pull-out and are used in conduit hubs or knock-outs at the point where the electrical cable is to be terminated.