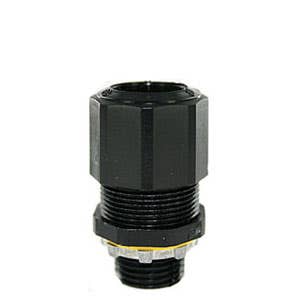 Wide Cord Range Strain Relief Connectors
These strain relief cord connectors have the largest cord range in the industry - so there are less items to stock. Each connector has a unique grommet with gripping fingers.

A liquid-tight seal and superior pullout resistance is accomplished by just tightening the nut. A sealing ring is furnished to assure a liquid-tight seal when installing in non-threaded openings.