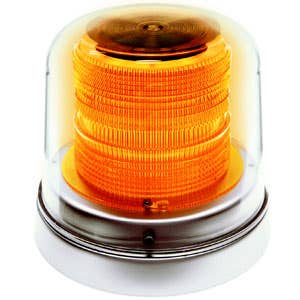 Strobe Warning and Safety Lights
Strobe warning lights have fully encapsulated electronic circuitry that ensures a lifetime of trouble-free operation.
Installer can select the flash pattern of each High Intensity truck strobe light by wiring the unit according to the preferred flash rate.

Options as follows:
- 10 Joules/sec. @ Singleflash
- 14 Joules/sec. @ Doubleflash
- 22 Joules/sec. @ Quadflash

Junior Strobe Lights:
- 3 Joules/sec. @ Singleflash

Wiring and mounting instructions provided with each unit of emergency vehicle lighting.