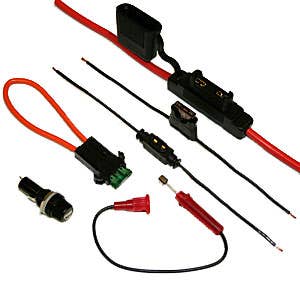 In-Line Fuse Holders
In stock and ready to ship, ElecDirect offers In-Line Fuse Holders as an efficient way to protect electrical equipment. We stock in-line blade fuses holders in a variety of wire gauges for standard, 'mini' and 'maxi' blade type fuses.

In-line fuse holders with protective covers provide an environmental seal against dust, water and moisture.

In-line glass tube fuse holders for SFE cylindrical fuses are designed for all 6 & 12 volt systems including lighitng, heaters and stero equipment.