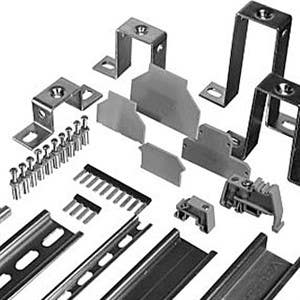 Terminal Block Accessories
ElecDirect offers a comprehensive array of DIN Rail accessories, carefully crafted to enhance your design capabilities and to put the crucial finishing touch on your designs. Internal and External Jumpers are available in standard 2, 3, 4 and 10 pole assemblies for interconnection to distribute potentials within terminal block assemblies. DIN Rails are internationally standardized and available in 35mm, 32mm, and 15mm sizes, with or without perforations.
To help with your selection, the appropriate rail size for each terminal block is listed in the ordering information on each catalog page.