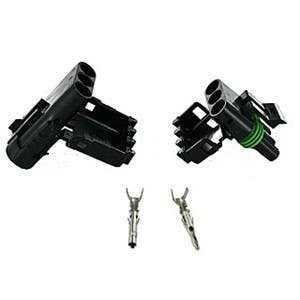 Delphi Weather Pack Terminals
Delphi Weather pack terminals, male and female housings for applications including GM cars and light trucks1973 and newer. While we use our own part numbering system to create easy 10 and 100 pieace packages; all products are new and authentic Delphi terminals and housings.
Delphi Connection System part numbers can be found in the product description and on product packaging for easy reference.