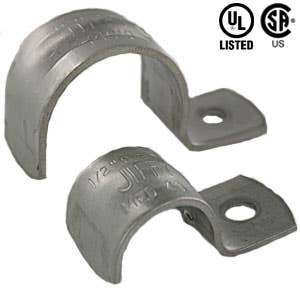 Pipe and Conduit Straps
In stock and ready to ship, elecDirect offers precision made one-hole conduit and pipe straps. These Stainless Steel clips have an inverted rib providing more strength at the bend of the clip and holding the clip on the conduit, leaving both hands free of work.

Contact us for other styles of Conduit Straps, Hangers & Clamps.