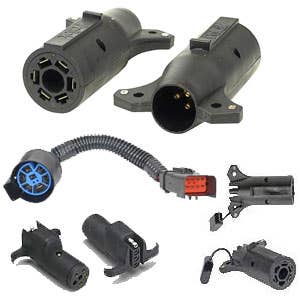 Pollak Trailer & RV Adapters
ElecDirect.com is your online source for Pollak Trailer Adapters & Pollak RV Adapters. Pollak offers Trailer & RV adapters for 6 or 7-pole to 4-pole & 7-pole to 4, 5 or 6-pole configurations.

Trailer Wiring Tips
* Establish a solid electrical ground
* Maintain clean & weatherproof wire connections
* Make sure the various wires & harnesses are free of stress and not dragging or likely to be snagged.