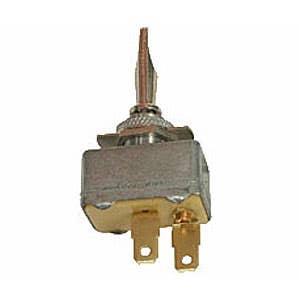 Pollak 50/30 Amp Toggle Switches
50 Amp 6-24 Volt Toggle Switches

Pollak Toggle Switches designed for many high-current applications. Over sized internal copper contacts will carry up to 50 Amp current loads. Provides the longest possible service life.

Note: Quick-Connect Blade terminals will carry 30 Amp.
Standard Handle - 1"
Long Handle - 1.5"