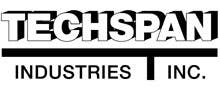 Since 1989, Techspan has been supplying top quality electrical connector and control products to the North American electrical market. All products are rigorously engineered and certified to appropriate standards. UL, CSA, CE, and Military Specifications to name a few. Whether the product is cable ties, terminals, rectangular connectors, or push buttons, you can be assured of technical excellence and total product satisfaction.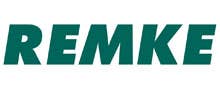 In 1963, the John Remke Company opened its doors in Chicago as a manufacturer of electrical cord connectors. If you're looking for wire management products, then look no further than Remke. The Tuff-Seal™ family includes strain relief cord connectors, wire mesh grips, liquid tight connectors and watertight conduit hubs. Remke offers more sizes and variations of cord grips than either of the 'big guys'. Remke is also a major producer of molded multi-pole connectors (Tuff-Link micro, mini, and pico) for sensor applications and automated manufacturing. Remke can also turn around custom orders faster than most competitors. UL and CSA approved quality.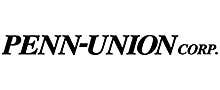 Established in 1928, Penn-Union has been producing industry leading copper and aluminum electrical connectors. Produced in their ISO registered factory, Penn-Union is the product of choice with many OEM's, utilities, contractors, and industrial companies. From copper lugs to split bolts to bronze grounding connectors, Penn-Union continues to engineer the finest UL and CSA approved power connectors in North America.
Click the following links to view the many PENN-UNION products offered by elecDirect.com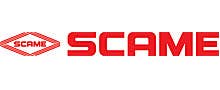 Founded in 1963, Scame is a leading European manufacturer of high impact, nylon power connectors. Modern equipment, robotic assembly, and painstaking quality control guarantees a product that is reliable and technologically advanced. Meeting both European (CE) and North American (UL, CSA) standards, Scame is a member of the CSQ "Total Quality" institute.
SCAME Pin and Sleeve Devices to view SCAME products offered by elecDirect.com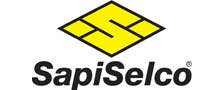 Sapiselco was founded in 1945. A specialist in plastic molding technology, Sapiselco presently sells their metal tooth cable ties worldwide. MET style metal tooth cable ties have superior strength and flexibility at low temperatures. The smooth and rugged MET cable tie is favored by contractors everywhere. UL and CE approved quality.
Metal Tooth Cable Ties to view SAPISELCO products offered by elecDirect.com

Heyco Products Inc. offers decades of experience in the design and manufacture of molded wire protection products and stamped electrical components to meet demanding customer application requirements.
Since 2010, ElecDirect.com has been offering Solar Masthead II Cordgrips in our complete line of Solar Products. Solar Masthead II Cordgrips feature a thin Santoprene membrane gland covering that allows the user to choose from 1-13 wires by simply piercing the wire through the number of dimples on the membrane. They are UL recognized under file E51579 to both Canadian and US requirements.
CLICK HERE to view HEYCO products offered by elecDirect.com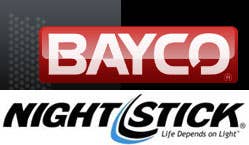 The Bayco brand has a 25 year history serving the Automotive, Industrial, and Consumer markets with a wide selection of fluorescent, incandescent and halogen work lights including cord reels, extension cords, and booster cables.
NIGHTSTICK represents our high-end all LED task and work lights with the exclusive Flashlight • Floodlight • Dual-Light capability.
CLICK HERE to view all Bayco Products